In case anyone needed any further proof, Britney Spears is officially back (and it's as if she never even left!).
She's had a rough few years, has our Britney, what with divorce and head-shaving alike - but look at her now!
Not only is the pretty blonde the latest star to join the panel on X Factor USA, but the Oops! I Did It Again singer is now the face of Hasbro's Twister.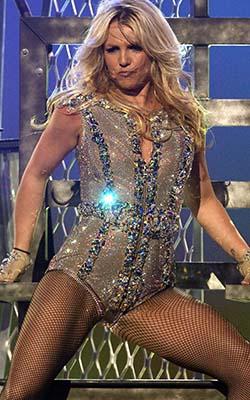 The Toxic singer has strapped on her dancing shoes to advertise latest dancing version of everyone's favourite board game, Twister. Gone are the days of a spot-covered plastic sheet and a spinning board- oh no - Twister got interactive.
And with Britney at the helm of the advertising campaign hollering "keep on dancing 'til the world ends", we can't help but tap our feet to the beat and admire Britney's moves.
Now if only the new Twister meant we could all dance like Britney (or have the moves like Jagger), but alas, it's not a miracle machine…