S1 for the Car, Q1 for Your Ear
Bluetooth headsets are becoming an increasingly common sight -- for better or for worse, depending on your opinion them. But the fact remains that many states have made it illegal to talk on cell phones while driving, unless a "hands-free" device is used.
BlueAnt is one of the companies that has been at the forefront of the Bluetooth craze. For mobile users who want an in-car solution without having to stick a headset in their ears, the BlueAnt S1 car speakerphone may be a terrific option.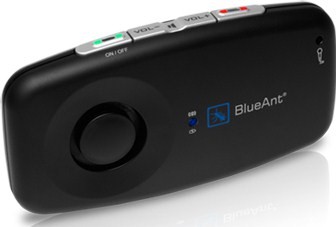 The S1 clips easily onto any car visor, with no installation required. The S1 "pairs" with a cell phone in the same way that any Bluetooth headset does, and it takes advantage of BlueAnt's lauded noise-reduction and voice-activation features.
My wife has been testing the S1 for a while now, and really likes it. In her daily grind as a real-estate agent, she sends and receives calls all day long but would rather not use a headset in most cases. The S1 lets her keep her hands on the wheel while driving, and the noise-reduction capabilities are pretty remarkable.
For mobile users who do crave the "Star Trek" look that many headsets have, there's the BlueAnt Q1 ($129), which we previously reviewed here on the MSN Tech & Gadgets Blog.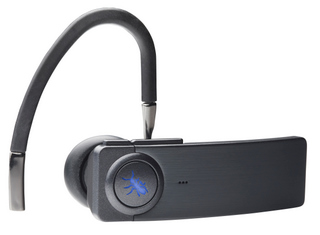 The Q1 also boasts the very finest in noise-reduction and voice-activated technology, and is a breeze to use. Also, as pointed out by our GearDaddy expert Paul Hochman in this "beach tech" video, the Q1 is a great option for outdoor and recreational use because the in-ear speaker won't slip out or fall out of your ear.
So put those hands to use doing something more productive, and let BlueAnt field those calls for you.