Even cabbies are positive about the Olympics now that the Games have begun.
The capital's most pessimistic workers have accepted the inconvenience of the Games lanes and have even been heard to say a good word about cyclists (as long as they aren't allowed out of the sealed velodrome).
But the success of Team GB in these times of austerity has created something of a dilemma. The well-funded sports, like cycling and athletics have brought home glory and gold and will expect the resources to all their successes to continue. Surprise packages such as boxing, judo, gymnastics and the equestrian disciplines will argue that they have earned a greater wodge of cash.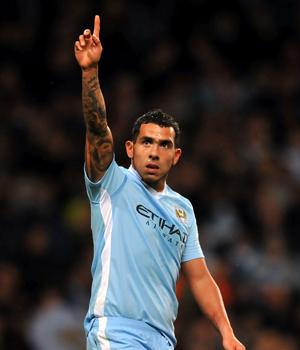 And sports which have disappointed, notably swimming, will suggest that the cost of improvement must be met.
The Telegraph and Independent both ran front pages today demanding more resource for sport and amid tensions in the Coalition, the Tories will find it hard to turn down such populist cries.
But there is a pot of gold. It's called football. Previously untouchable, the Olympics has brutally exposed the flaws in our 'beautiful game'. Athletes who compete for the love of what they do; who make genuine sacrifices for what their sport; who speak eloquently and honestly; who can share rooms and spend two weeks with several thousand other athletes with barely a whiff of scandal.
On the other side of the coin, overpaid tax dodgers who bring down our national institutions – whether they be Glasgow Rangers or Royal Bank of Scotland need to be reined in.
Just as the bankers claim, a tax might drive some particularly greedy (or successful depending on your point of view) mercenaries abroad. But football clubs can't move like banks can, so the impact would be limited. And trimming the ranks of wealthy foreigners might help football find some more of its own home-grown heroes
Come on David Cameron, take this opportunity to safeguard some of the sports that have made us proud.