Headset Allows Answering Calls Without Removing Earbuds
The headset that comes with Apple's iPhone allows for answering calls without the hassle of removing the earbuds and at the touch of an in-line button so that you can keep your tunes flowing between calls. Now
Klipsch's S2m in-ear headset
($59.99) offers the same convenience to anyone with a phone/music player that has a 3.5 mm headphone jack.
Like the iPhone headset, the S2m features a small mic and a call-answer button. And Klipsch claims that the company's exclusive oval ear tips offer comfort over the long haul and passively block out noise to provide better sound.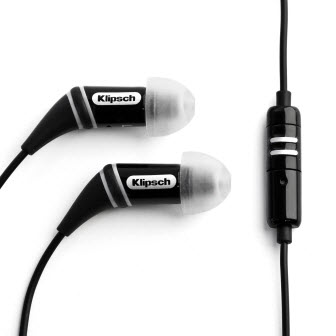 While the S2m is designed for phone users, it works with any digital music player, and when paired with the latest iPods the call-answer button doubles as a control to skip tracks forward or back and play or pause the music. And it's also Skype-compatible.
Klipsch says that the S2m has been subjected to "real-world" testing to ensure that the headset can stand up to day-to-day abuse, and strain relief has been added at each connection point to help prevent damage. And since many phones have a side-mounted headphone jack, the S2m sports a right-angle plug to make it more convenient to fit a connected phone in your pocket.
The S2m will be available in August at
klipsch.com
,
InMotion
outlets and on
Amazon
. And the best thing is you don't have to wait in line or make an appointment to get it.